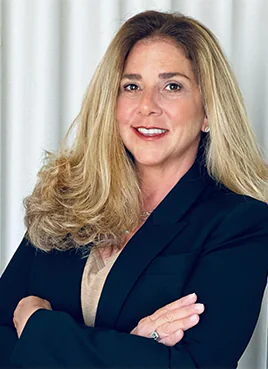 Dina grew up in New York, regularly travelling to South Florida her whole life. After earning her B.S. in Law & Society from Binghamton University, she worked for several years as an editor for a major legal publishing house under Times Mirror. When she decided to leave publishing for the excitement and fast pace of the Manhattan real estate market, she never looked back.
Dina began her real estate career at The Halstead Property Company by training under one of the top brokers in New York City, Deanna Kory. After several years receiving incredible mentoring in high-end marketing, negotiation, time management and the art of pairing a client with their dream home, Dina went out on her own. She sold tens of millions of dollars in real estate and attained the status of Associate Broker, acquiring extensive experience over 7+ years.
Dina then left the real estate world to join her family's growing business in internet marketing. Her work ethic, attention to detail and honesty helped to shape the business into the thriving company that it is today. In addition, it helped her become incredibly savvy as to the expanding possibilities of online marketing and how it can affect different industries. And meanwhile, Dina always kept on eye on the real estate market. . .
When Dina's two eldest children both decided to attend University of Florida in Gainesville, the whole family followed them to the sunshine in the South. Dina's passion for real estate combined with her great eye for spotting the potential of a property brought her back into the business as a Realtor with Douglas Elliman.
Dina lives with her husband, three children and her dog in beautiful Delray Beach, and her passion for South Florida is contagious! She enjoys tennis, reading, travelling, and meeting new people.
Put yourself in trusted hands with Dina, and let her show you how to love the life you live in South Florida!